Success is much more easily achieved with the right tools. If you set your mind to it, you will be able to drive a nail into a block of wood without a hammer (you'll get a rock, a crowbar, etc), but it will be immensely easier and faster to use a hammer. In order to succeed working remotely, whether at a job or at school, it is similarly incredibly helpful to use the right tools.
The Right Tools
(We are not promoting any products, but, if it makes searching for products easier, we have included the links at the bottom of this post to the products that we bought for our team and use ourselves.)
Two monitors: This might be the single best productivity hack.1 If a second monitor cost $5,000, it would still likely have an overwhelmingly positive return on investment. At around $100 for a second monitor, getting one is a no-brainer when doing so might increase your productivity by 10% or more. The average student makes $298 (in later earnings) for every hour that they spend doing homework.² That's the highest hourly rate that most people will make in their lives, so increasing a student's productivity by 10% would be the equivalent of increasing their hourly income from doing homework by $29.80 — up to $327.80 per hour. With just four hours of homework, then, a $100 monitor would have paid for itself. And that's the key: just like a hammer almost immediately pays for itself in saved labor costs, the right tools will save you money, allow you to earn more, and decrease work related frustration.
Comfortable chair: Maybe increased comfort will slightly boost your work efficiency, but this tool is really about allowing you to work for longer, if you'd like to do so. If you're not physically comfortable working, then every moment of discomfort becomes the enemy of your work. Remove that obstacle.
Monitor stand: If you're hunched over all day, you're going to be in pain. A monitor stand gives you better posture, letting you work for longer and in more comfort.
Fast computer: There are some things you should probably save money on, but a computer is not one of those things. A slow computer will slightly slow your work down, but that decrease in work speed is not actually the primary drag on your productivity: the irritation, break in your work flow, and interrupted concentration that result from a slow computer are the primary drags on productivity. Luckily fast computers are not even very expensive: you can get a desktop with a solid state drive (SSD) for around $550 that will be more than fast enough to do everything but intensive gaming.
Fast internet: If you have a fast internet connection but are not close enough to your router to get a fast connection, then buy a wifi extender or (even better) a mesh system.³ For the same reason as a fast computer is key, so is a fast internet connection.
Mouse with a "back-button": If you need to be on the internet for work, then a forward and backward button on your mouse is surprisingly helpful to help you navigate webpages. Again, it's about making work seamless: that boosts your productivity more than time saved.4
Good Pen or Pencil: If you have to write by hand, get a nice pen or pencil. It doesn't need to be super expensive; even a $2 pen usually dramatically increases the enjoyment of writing — or at least decreases the drudgery of it. You will take better notes as a result, which will boost your retention, idea generation, and success.5
Noise cancelling headphones: Often numerous family members are working at home in close proximity. These headphones help you maintain your personal space by blocking out unwanted sounds so you can maintain focus on your work.
Headset: If you talk on the phone for work, then you want a headset that will block out most surrounding noises. This will help both you and the other person on the phone or Zoom call stay focused on the conversation.
A Strong Body
If you have a hammer but your arm is too weak or your hand is blistered, then having the right tool doesn't matter if you can't use it properly. You need to keep yourself physically able to best wield the tools at your disposal. Besides the advise you already know (exercise regularly, eat a healthy diet, get enough sleep, etc), here are some tips specifically to help you physically perform at your peak while working from home:
Exercise: I'm not talking about workout routines. At an office or at a school, people naturally walk around — to go get lunch, to go to a different class, etc. Not so much at home. This lack of everyday movement is a massive, hidden impediment to productivity. If you don't move around, then you're not stimulating blood flow, you're going to be tired, you're going to lose focus, and your productivity is going to take a nosedive. At least once per hour, it's not enough to just stand up. What do you need to do? Do one of these every hour or between classes just for 30 seconds or less, and you're going to see your productivity significantly increase:

Push-ups. Bang out even five of these, and you're going to stimulate blood flow, wake up, and be more productive.
Pull-ups. Can't do a pull-up? No problem. Get an exercise band to help.6

These high intensity exercises are perfect for quickly engaging your body.

Stair stepper: Get a small one. Quick. Effective.
Sit-ups: Feel the burn.
Jumping-jacks: I don't do these. For some reason, I feel silly doing them. But you do you.

Stretch: Don't feel like 30-seconds of exercise? Then take that same amount of time to get up, stand on your tip-toes, raise your hands as high as you can, and breathe deeply. That's it. Now sit back down and get back to (more productive) work.
Drink water: If you're dehydrated, you're going to be sluggish. Hydrate. And don't eat candy: doing so causes spikes in your blood sugar — the downswing of that sugar rush is a loss of energy and focus. Here is what we recommend students eat for a snack on test day; it's a solid list for snack food at home too.7
A Strong Mind
You can have the right tool and a strong arm, but, if you don't have the will to swing the hammer, you will never drive the nail into the wood. You need to ensure you are mentally healthy and happy so that you can maximize your productivity and success.8 What are some tricks to doing that?
Focus on the long-term: Particularly when under acute stress, it's natural to focus on the short-term. If you're hungry, you're going to worry about your next meal more than your next mortgage payment. So stress focuses us on the short-term, most immediate concerns. But short-term thinking is usually the enemy of long-term success. So, even though it can be a struggle to do so, we need to focus on the long-term. In the long-term, life is going to go back to normal. Humanity has survived far worse plagues and thrived regardless.9 (Here is a portion of a podcast interview with us about thriving in quarantine.)10 

As difficult as things might be now, t

his pandemic is no different. Stay focused on the long-term: you are going to survive, thrive, and succeed.

Be grateful: Gratitude is the antidote to discontent. The more you focus on and are thankful for what's good in your life, the happier you'll be.11
Help others: We tend to focus on our own well-being. Of course it's important to do so. But studies show that giving to others provides the giver more happiness per dollar than spending that money on him or herself.12 The most efficient way you can maximize your own happiness with money then is, ironically, to give it away. You can take the side-streets to happiness: spend money on yourself. Or take the highway: give to others.
Read, read, and read. The more you look at social media and watch TV, the unhappier you'll be.13, 14 Everyone knows that spending more quality time with friends and family leads to more happiness and contentment, but I would add reading to that list of things that will give you a satisfied life.15, 16, 17 The more you read, the more you learn, the more effective you will be, the more successful you will be, and the happier you will be with yourself and with your impact on the world.
Purpose: You have to find it. When you commit yourself to a story larger than yourself, you find purpose. If you don't and you stay focused inward, then you will be perpetually unsatisfied. If you feel purpose, you will wake up every day (or at least most days) looking forward to continuing to serve that purpose. And I intentionally say serve. Self-sacrifice (not just charitable giving) is the essence of love – it's what we do for our children. In self-sacrifice out of love for others, you will find joy. When that self-sacrifice is linked to a larger purpose, you will also find contentment.
With the right tools, an energized body, and an engaged mind, you will be more productive and successful. Everyone wants to be successful, though we may have different definitions of how we define that success. Hopefully the above gives you some strategies that can help both you and your children increase in productivity, achieve greater success, and find greater happiness.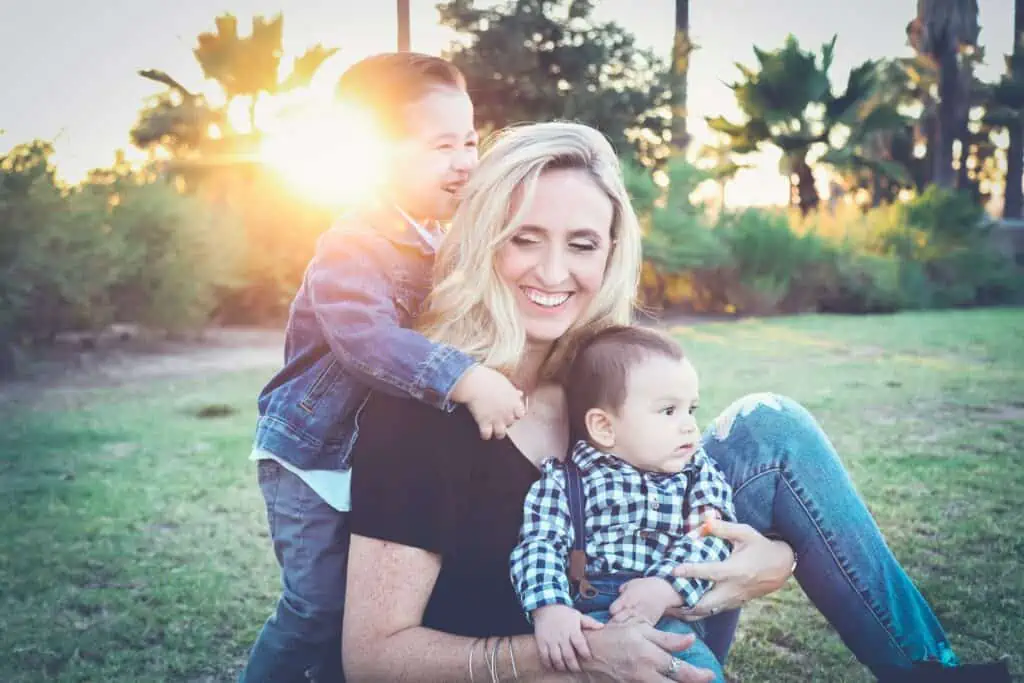 If your child would like additional help with how to win while doing school from home, our team and our success coach, Andrea Reiter, are here to help. While we specialize on standardized tests — SAT, ACT, SSAT, ISEE, Delbarton Exam, LSAT, etc — and on academic tutoring, our larger purpose is to empower our students to succeed in life, so we aim to help them in as many ways as we can.
Works Cited:
https://timemanagementninja.com/2010/09/can-a-good-pen-make-you-more-productive/#:~:text=A%20Good%20Pen%20Can%20Lead%20to%20Productivity&text=Just%20like%20keeping%20your%20todo,hand%20can%20lead%20to%20creativity.
Achor, Shawn. The Happiness Advantage: The Seven Principles of Positive Psychology That Fuel Success and Performance at Work. New York: Crown Business, 2010.
https://hbr.org/2017/04/a-new-more-rigorous-study-confirms-the-more-you-use-facebook-the-worse-you-feel
https://search.proquest.com/openview/2e1d466d9c8f63e0826f1053145e7d61/1?cbl=47758&pq-origsite=gscholar
Links to products that we purchased for our team: