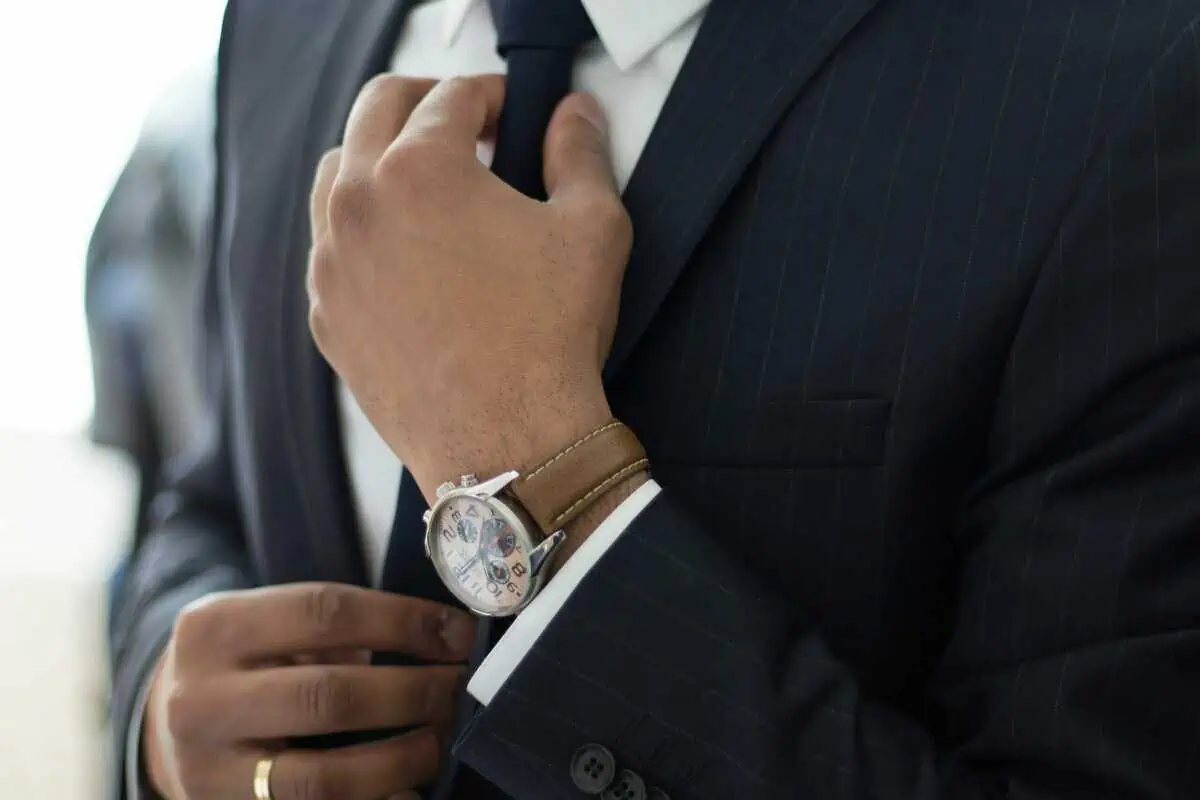 Interviews. They can be one of the most intimidating situations an adult faces, second only to public speaking, perhaps! The pressure of making a positive impression and personal connection with a complete stranger, while deftly responding to questions about your qualifications, strengths, and weaknesses, is enough to cause any mature professional to break into a cold sweat. Now, imagine how a child would feel in a similar situation!
Around this time of year, the many families whose children apply to attend private schools—a contingent that has grown in size since the start of the pandemic—are grappling with the looming prospect of the private school admission interview. Whether it be for an independent day school, local parochial school, or a boarding school, most private schools require a student and parent interview as part of their application process. The question at the forefront of most parents' minds as the interview approaches is understandable. How can I help my nervous child feel prepared and confident for the interview? To help answer this question, we share a few dos and don'ts of private school interviews gleaned from our years of experience as admission officers.
Do
Proactively discuss the purpose of an admission interview with your child. Schools want to get to know applicants in an authentic way, beyond their essays (which, hopefully, a parent hasn't written or heavily edited) and provide families an opportunity to learn more about the school. Understanding the bigger picture will do much to relieve stress and improve focus.
Dress to impress, with a level of formality that fits the school culture. For instance, if your son is interviewing at a traditionally-minded parochial school, it's time to start checking the fit of his blue blazer and tie. Clues to what is appropriate can often be found in the school's dress code, which is typically posted on their website. When making wardrobe selections, families should also keep comfort in mind, however…if formal clothes will distract your child to the point of discomfort, the ensemble isn't worth it! Note: Attire should be the same whether the interview is in-person or online—we discuss with our clients the strategy for the clothing that isn't visible during Zoom interviews!
Come prepared, which includes having in mind what is most important for your child to mention about her/himself, a few insightful questions that are specific to the school, and a folder or pad to jot down a few notes, if desired. Parents and students should be prepared to discuss specific reasons for their interest in a particular school, so make sure to do some research in advance. School websites, social media accounts, and admission events provide some great content so be sure to explore these resources.
Be punctual. It's important to make a positive first impression, which starts by arriving on time. Plan ahead as a family so that no one is scrambling at the last minute to look for a missing Zoom interview link or dress shoes that haven't been worn in a year. Leave extra time to put your best foot forward.
Don't
Make the interviewer work hard. Pre-teens and adolescents are notorious for short—sometimes one-word—answers. This can cause the interviewer to ask multiple follow-up questions to get to know the applicant and is more likely to cause frustration than a glowing recommendation to the Admissions Committee. Some thoughtful preparation can make all the difference in your child's ability to share the most important aspects about him/herself and not make the interviewer feel like she's done a tap dance for 25 minutes. Of course, some children struggle more with rambling—to the point of being off-topic—rather than being tight-lipped. The goal is to provide concise, focused answers that provide a specific example or two and keep the conversation flowing.
Be scripted. Too much preparation, or preparation that involves excessive drilling of specific questions, is likely to backfire. The goal is to reduce stress and help your child present his or her best, most authentic self. Just like in the professional world, the best interviews feel like an engaging conversation, not like a play in which the applicant is delivering rehearsed lines.
Neglect to prepare the space for virtual interviews. At this point, most students are quite well-versed when it comes to virtual schooling, but that doesn't mean they are familiar with adequately preparing themselves or their desk, lighting, and tech for a formal meeting. And, kids need to be especially mindful of possible distractions in their space. Test the set-up ahead of time for smooth sailing on the big day!
Forget to say thank you. As much of a relief as the end of an interview can be for a child, be sure to encourage a polite closing to express gratitude for the interviewer's time.
With these guidelines in mind, your child will be better poised to make a positive impression on the interviewer and the entire Admissions Committee, and, more importantly, still want to attend private school when the application process is complete! A balanced approach that provides accurate expectations and helps the student keep things in perspective is crucial to the application process being an illuminating growth opportunity, rather than a harrowing experience that chips away at a child's self-esteem. With this experience under their belts, imagine how comfortable our kids will be when it comes time for their first job interviews!
If you would like to learn more about our interview prep package, which includes additional advice, a mock interview, and personalized feedback, please contact Glasofer Educational Consulting founder Dina Glasofer at dina@glasoferconsulting.com.
About Glasofer Educational Consulting
At Glasofer Educational Consulting, we are focused on demystifying the admissions process and helping families find the right-fit school for each applicant, with as little stress as possible.
We employ insights and strategies from our experience conducting numerous school admission interviews with applicants to Grades 6-12 to help candidates prepare—but not over-prepare—for an enjoyable and effective interview.
Dina Glasofer, founder, and Dale Seabury are former admission and marketing professionals who worked together at The Pingry School. As former members of the School's admission committee, both Dina and Dale understand what personal qualities resonate with admissions officers and they work with clients to present themselves in the most authentic, polished way possible to bring their candidacy to life and maximize admissions success.