If you're in college admissions, you probably hate college rankings. You know who else doesn't like getting ranked? Students. But, alas, colleges need to rank students to decide who to let in, and students need to rank colleges to decide where to enroll. Is it fair for a college to be distilled down to a number? No. But, trust us, we'll evaluate you "holistically."
Why are rankings important? Because there are too many inputs to research on our own (just like a college can't sit down and really get to know each of its applicants).
Ranking Methodology
First, let's take a look at the methodology of the two most significant college rankings: U.S. News and World Report and Forbes.
| | | |
| --- | --- | --- |
| | U.S. News | Forbes |
| Average six-year graduation rate | 17.6% | 10.0% |
| Average first-year student retention rate | 4.4% | – |
| Three-year student retention rate | – | 10.0% |
| Pell Grant graduation rates | 2.5% | 5.0% |
| Pell Grant graduation rate performance | 2.5% | – |
| Graduation rate performance | 8.0% | – |
| Peer assessment survey | 20.0% | – |
| Class size index | 8.0% | – |
| Faculty compensation | 7.0% | – |
| Highest degree achieved by faculty | 3.0% | – |
| Percent faculty that is full time | 1.0% | – |
| Student-faculty ratio | 1.0% | – |
| SAT and ACT scores | 5.0% | – |
| Students from 10% of high school class | 2.0% | – |
| Financial resources per student | 10.0% | – |
| Average alumni giving rate | 3.0% | – |
| Graduate indebtedness total | 3.0% | – |
| Graduate indebtedness proportion with debt | 2.0% | – |
| Combined amount of debt and % of grads with debt | – | 7.5% |
| Graduate repayment rate of debt | – | 7.5% |
| Alumni salary | – | 20.0% |
| Leadership and business success of grads | – | 15.0% |
| Return on investment | – | 15.0% |
| Alumni awards | – | 5.0% |
| Alumni graduate school attainment rate | – | 5.0% |
Key Takeaways from the Rankings:
U.S. News's rankings, in particular, contain subjective criteria. For example, why should "Peer Assessment" be any part of U.S. News's rankings let alone 20% of the total ranking? Why should I care what other colleges think of a given college? Let's be data-driven.
The Forbes ranking is based much more on student and alumni outcomes.
Personally, I would like to see more measures of "Student Experience" — but that again is subjective because many people might justifiably prioritize outcomes from college over the experience in college.
But, despite their differences, the results of their rankings are very similar, so it probably doesn't make much difference anyway which one you use. The rankings are probably similar because good colleges are good for similar reasons, so ranking colleges by any attributes of good colleges unsurprisingly yields similar results.
There are a couple other rankings out there, such as Niche's Rankings. These are lesser known but also have about the same results. See the end note at the bottom of the page for more info on Niche's rankings.
Do Rankings Matter
They actually do.
First, they matter for perception: People assume that the best and brightest go to the top-ranked colleges, so they are more likely to hire from the top-ranked colleges.
Secondly, the best and brightest do tend to congregate at the top-ranked colleges, specifically because they know that people will make the assumption that if they come from a top-ranked college that they probably are one of the best and brightest. So top-ranked colleges are self-fulfilling prophecies.
Both of these factors then cause actual differences in outcomes: on average, students from top-ranked colleges have higher work performance, an easier time getting hired, and tend to make more.
Attending a top-ranked college also gives alumni a successful alumni network from which to draw, a marriage market of high performers, a higher likelihood of pursuing graduate school, etc. In short, there are many auxiliary benefits.
Conclusion
But, just like colleges should not decide between applicants based purely on SAT/ACT scores, applicants should not decide on colleges based purely on rankings either. Applicants need to decide which college will be the best fit (rural/city, specialization in a given major, etc). And, students should not try to attend a highly ranked college that will be too hard for them: that will likely lead to undue stress and poor outcomes as well.
In short, rankings are a significant factor, but they are one among numerous college factors to consider when making your investment in a college degree.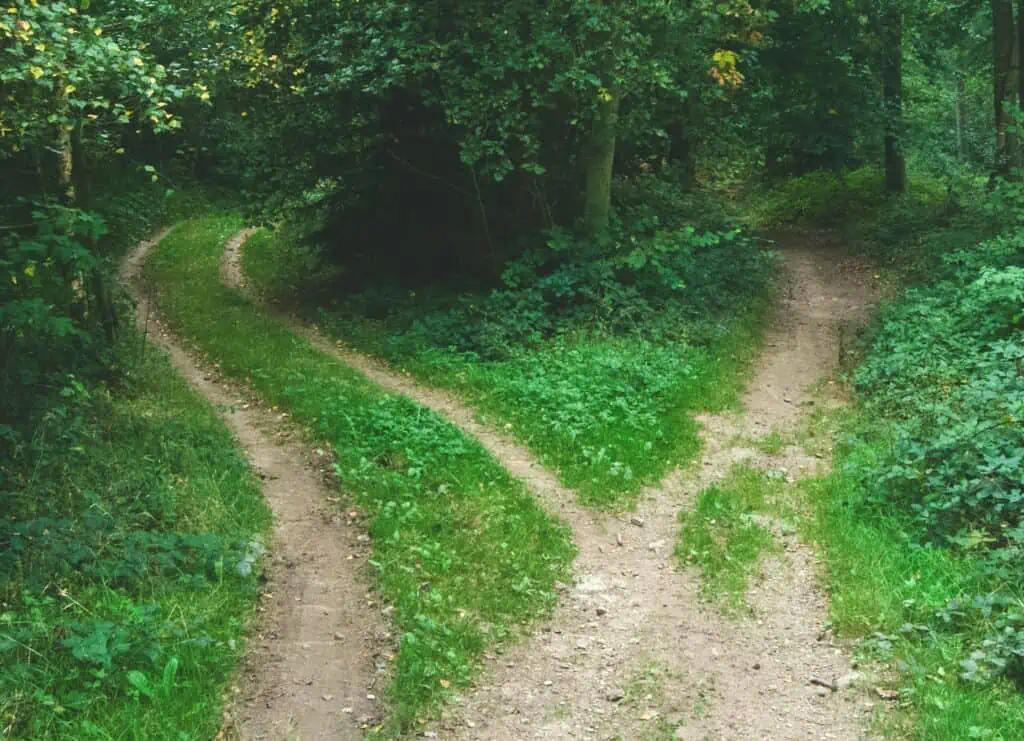 End Note about Niche's Rankings
The inputs to Niche's rankings get pretty ridiculous. I counted up to 152 inputs and then stopped counting. It's like they just tried to use as many inputs as possible just to look fancy, but, come on, this is just ridiculous:
Message to Niche: No one wants all this junk in rankings. If I want to go to a college near a ski resort, I will. Why penalize the ranking of a college in Florida because it's not near a ski resort? And how is anyone supposed to understand what the overall ranking number means when they have to do significant Math just to figure out the effect of your inputs? For instance, nearby skiing facilities is .006% of the total ranking (which you get by calculating that the "local area grade" is 2.5% of a college's overall ranking, and then the "outdoor activities grade" is 5% of that 2.5%, and then "nearby skiing facilities" is 5% of that 5% of 2.5%).
My advice: don't rely as much on Niche's rankings — at least not for their overall rankings. I do like their "Best Student Life" ranking, though, and a few of their other filters.