In accordance with Summit Prep's mission to "empower students to succeed in life," here are three strategies to increase your success and joy in life.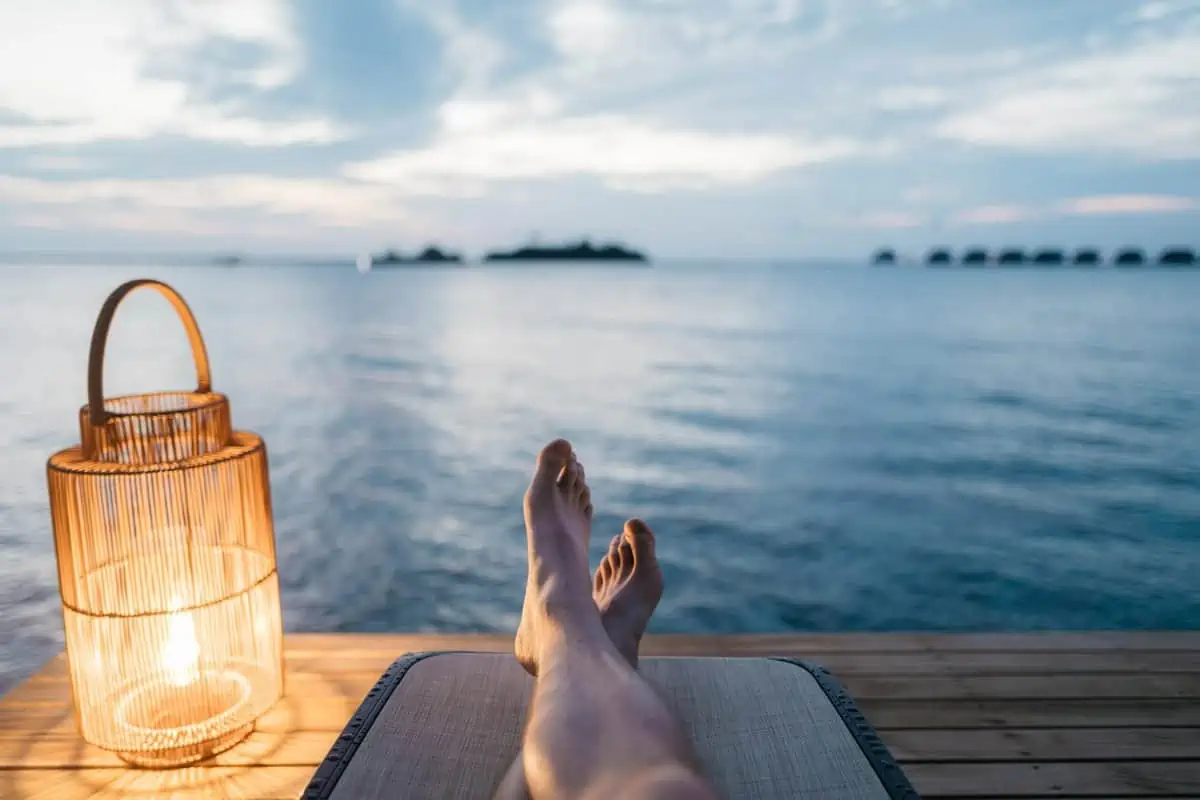 But first, we need some definitions. Because success is the attainment of that for which one strives, we can define a successful person as one who attains much of what they desire in life (whether that's a great family, resource accumulation for themselves or their descendants, serving a higher purpose, a combination of those, etc). Many factors can make the path to one's success easier or more likely (such as great parents, a quality education, access to good nutrition, living in a country that tends to uphold the rule of law, etc). But there are many additional strategies we can employ to increase the likelihood that we will lead and enjoy a successful life. Here are three:
Do Hard Things Because They Are Hard
Severe life events are uncommon. But, time tends to make unlikely events more likely to occur. It is thus likely that over the course of your life you will encounter several severe events.¹ How you handle these events will have an outsized impact on your success in life. If and when you are knocked down by them, will you get back up? If so, how quickly and will it be with more determination, wisdom, and strength than before? You can stack the odds in your favor by preparing for them now. Saving and making adequate material preparations is usually helpful for most severe events so that you can ride out the storm. But that is only half the battle. The other half is mental and emotional. Will you have the emotional strength to prevail in the face of hardship and rise renewed?
To help prepare for unknown and yet inevitable hardship, you can do hard things because they are hard. Jump into that cold lake instead of wading in. Play your hardest in a lacrosse game even in the rain and even when your team is down. Experience defeat. Experience rejection. But persevere. Know that your pain can help you in the long run if you let it. Consider hardship as painful yet necessary practice for success.
"Only those who risk going too far can possibly find out how far they can go." T.S. Eliot
When I was in high school, I caddied every summer so that I could help pay for my private high school tuition (I was on scholarship, but the remaining bill was still too much for my family to bear). Those punishingly hot days lugging old-style golf bags with leather straps that had no cushions and gave me black and blue bruises on my shoulders were excellent practice for learning to persevere through difficulty to achieve my goals – a quality that has been particularly useful as an entrepreneur (especially in the beginning when a new business is the most work and the most vulnerable).
The pathway to success is not easy (anyone saying otherwise is naïve, lying, or so accustomed to hard things that they no longer see them as hard). For a marathon runner, a mile sprint might be easy, but only because they are used to doing that which is much, much harder. Hard things help you do hard things.
Strive for Perfection
Fail A lot
Some may think that striving for perfection is overwhelming and unhealthy. It could be, but only if done incorrectly. To strive for perfection is to continually try. And, if you are continually trying, you're going to fail very, very often. If you're not failing, then you're not challenging yourself enough and not really striving that hard for perfection.
Thus, a pursuit of perfection requires the acknowledgment and acceptance of imperfection. You know that you will have to fail in order to get better at almost anything.
"The dangers of life are infinite, and among them are safety." Goethe
I fail all the time. Personally. Professionally. In really every aspect of life, I fall short. But, as much as possible, I think everyone should try to own their failures and be proud that they can admit them (as long as they are not trying to fail and are instead trying to improve and thus learn from their failures).
It is with recognition of failure, seeking the reason for a failure, and learning from that failure that we can learn to succeed.
Read
Through reading, you have access to the thoughts, knowledge, and experiences of some of the smartest and most accomplished people in the world. If you really want to succeed (at whatever you're trying to succeed at), reading is one of the easiest and best methods for pursuing success. And, often you can then learn from others' mistakes and failures instead of having to repeat the same mistakes to learn the lesson yourself.²
Gratitude
A successful life, however, does not guarantee a happy or contented one – attaining what you desire, if not aligned with a meaningful existence, can bring people further from happiness and contentment. Without delving into the separate discussion of what to desire, one strategy that everyone can employ to bring more joy to their lives is to exercise gratitude. A happy and successful life is typically one filled with constant striving toward your personal potential yet filled daily with constant gratitude. Through gratitude, we are more likely to enjoy both life and success since most happiness is about perspective.
An example of how this is particularly true for material desires is the principle of relative deprivation, which demonstrates how our happiness is typically intertwined not with how much we have but with how much we have relative to those around us.³ For example, a millionaire living in a neighborhood of billionaires is unlikely to be exceedingly happy – everything in his material life will be diminished by how much more those around him have. All things being equal, the same millionaire living in a middle-class neighborhood is likely to be much happier. Why? Because in the first case he looks at what he doesn't have. In the second, he looks at what he does — in short, he is more likely to experience gratefulness for what he has.
Without purposeful intervention, material wants are infinite. An additional car, no matter how flashy, will never fulfill material desire. That desire, though very temporarily diminished with the new car purchase, will simply return with a fixation on the next material good, and then the next, and then the next – like a mirage in the desert, fulfillment of that desire will always be in sight but never in reach. The only antidote to perpetual want is gratitude, which is the recognition of and appreciation for what you have.
For example, I have experienced some scarcity: not being able to afford heat and having the temperature drop so low in the house that the pipes froze. But, even without heat, I still had shelter and so many more advantages than most people in the world. And I have experienced plenty: I am now fortunate enough to be able to give more to charity in a year than I was initially making in a year. Yet with scarcity or with plenty, happiness has always been more about choice and perspective than the condition of my circumstances. Will I choose to bemoan that, while on what is supposed to be a dream vacation on an island in the Maldives, I cut my leg quite badly on a coral reef? (Which I did last week.) Or will I say, "I could have cut my leg in any number of ways – I am on a dream vacation in the Maldives and how amazing that I cut my leg on a coral reef"? Give me that choice any day, and I will pick having cut my leg on a coral reef over most other ways, so I'm going to choose (as much as I can) to be incredibly thankful even for how I cut my leg. As a consistent reminder to be grateful, I choose that as my first thought of almost every day when I wake is "Thank you, God, for this day."
Life is such an incredible, indescribable gift. The more we are grateful for it, the happier we will be, and the more we will have the life we want. And that is a successful life: to have the life you want.
Conclusion
If we are lucky, then life will only be very hard for limited periods of time. But you can still help prepare yourself for those hard times by intentionally doing hard things now. By doing so, you will build up your strength, learn to persevere, likely decrease the severity of your later hardships, and increase your likelihood and degree of success.
Doing hard things is part of a constant striving for perfection. That too teaches you to try, fail, and succeed. But you don't need to make all the mistakes yourself: you can solicit the advice of wise counsel, whether through friends, family, colleagues, or books that give you access to essentially limitless knowledge and wisdom.
And yet no life can be successful without the attainment of what we desire, so those desires cannot be infinite, and they will bring greater contentment if aligned with what brings meaning to your life. To reign in limitless desire and find greater joy in life, gratitude is key. In all things, I hope you find happiness and success.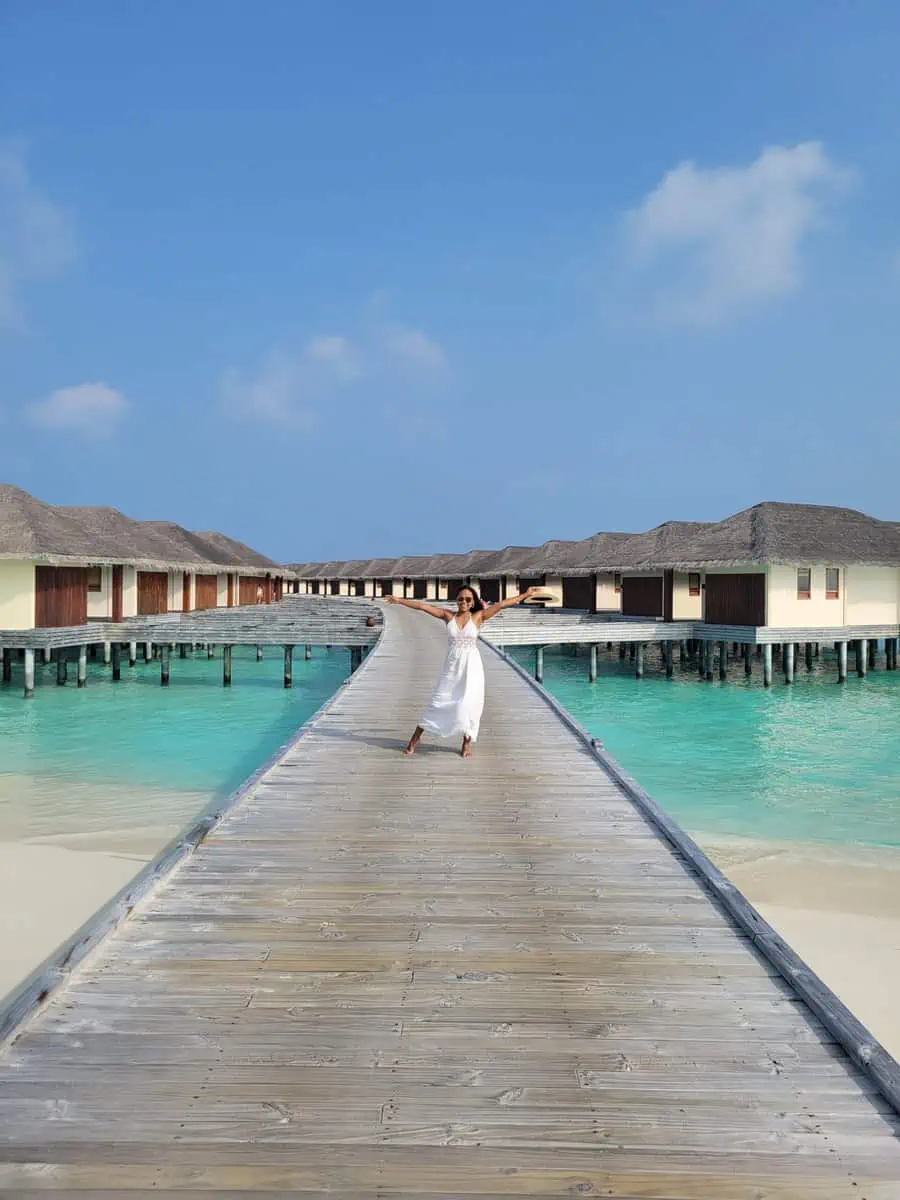 Additional content: This short clip gives a visual demonstration of how hard workers inevitably rise to the top and succeed.
(The science behind this experiment is that larger objects will always rise to the top when shaken with smaller objects of similar density.)