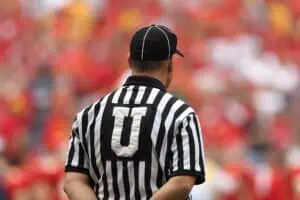 Better information tends to lead to better decision-making. Often this information is "knowing the rules." A deep knowledge of them is often key for success in competitive aspects of life, including college admissions.
So what are the rules and technicalities of SAT and ACT score reporting that students can use to their advantage?
Self-Reported Scores
Most colleges use the Common App, and most colleges that use the Common App allow students to self-report scores. What SAT and ACT scores do colleges see through the Common App? Only your highest section scores on the SAT and only your highest composite score and highest section scores from any test dates on the ACT.
Northwestern does a good job of describing the policy of self-reporting scores:
"Students may self-report all SAT and ACT scores, but please do not calculate your own ACT superscore—report your highest ACT section scores and your highest composite score from a single test date, and our system will calculate the ACT superscore. Admitted students who choose to enroll will be required to submit official SAT or ACT test scores that confirm highest self-reported section/composite scores prior to matriculation."

Northwestern Admissions Website
Here is what self-reporting your scores on the Common App looks like for both the SAT and ACT.
SAT Reporting on the Common App

Colleges only see your highest ever Verbal score and your highest ever Math score (and you'll input the test dates that you received those scores).
ACT Reporting on the Common App


Colleges only see your highest composite score from any test date and your highest English, Math, Reading, and Science scores from any test dates.
Why Self-Reporting Scores is Helpful
Less Pressure and Higher Scores: Because students have complete control over disclosing how many times they tested and only report their highest scores from that testing, there is really no pressure on test day. As long as a student has ample testing opportunities left, then they know that even if they do poorly on a test, that's completely fine because they just won't report that score. This decrease in pressure is not only helpful for decreasing stress and increasing overall mental health but also for helping students to score higher: when students feel too much pressure, they often perform below their potential because anxious thoughts intrude on a sole focus on the content of the exam.
More Tests and Higher Scores: Because students can take the real test without reporting scores, they can take the real test even as practice. And taking the real test as practice is the best possible practice that students can have. Moreover, because of the inherent variability between tests and in testing performance, taking the test more often increases the probability that a student will hit a higher score.
College Resume: By only reporting their best scores, students can choose to report only that information that helps their admission chances.
Saves money: It can get pricey to send scores to colleges. If a student were to send scores to ten colleges, that would be a minimum of $120 to send SAT scores and $160 to send ACT scores. But, because students only need to send their official scores to a college if they are admitted and then decide to attend that school, a student would then only need to send official scores to one college, thereby saving them $108 (if sending SAT scores) or $144 (if sending ACT scores).
But, even for those few colleges that don't allow students to self-report scores, students can use the rules to their advantage to make optimal decisions.
Score Choice
Both the SAT and ACT allow students to use Score Choice. This feature allows students to pick and choose which test dates they want to send to colleges. With Score Choice, students gain all the advantages of self-reporting scores (less pressure, more practice, and higher scores) except saving money on sending official scores.
Although a few colleges (like Georgetown) say they require students to report all real test scores, those colleges say that reporting all real scores, both low and high, will not hurt a student's admission chances. For those colleges, it should be fine to then report all scores (but, my only question to those colleges is why students should report low scores if the low scores will not be considered anyway?). In practice, students can pick and choose which test scores they send to all colleges, and we have found that – unsurprisingly – that's what most students do: they report only the scores that can help their admission chances.
Deleting Scores
Although the SAT does not allow students to delete scores, the ACT does. And for free too. This feature gives students ultimate control and complete peace of mind. Even for those students who know they don't need to report all of their scores, it honestly still takes extra pressure off knowing that they can completely erase an ACT score from their record. Once it's gone, it's gone (I tried it on one of my past ACT scores and can confirm that it works).
Conclusion
In short, can colleges see all of your SAT and ACT scores? No. They only see what you send them. And what's the #1 advantage of knowing these score reporting rules? Higher scores. When students know they can take the test more times with no pressure or worries, they usually do. And when they take the test more times, they more often score higher, have improved admission outcomes, and have higher satisfaction and confidence in their achievement.